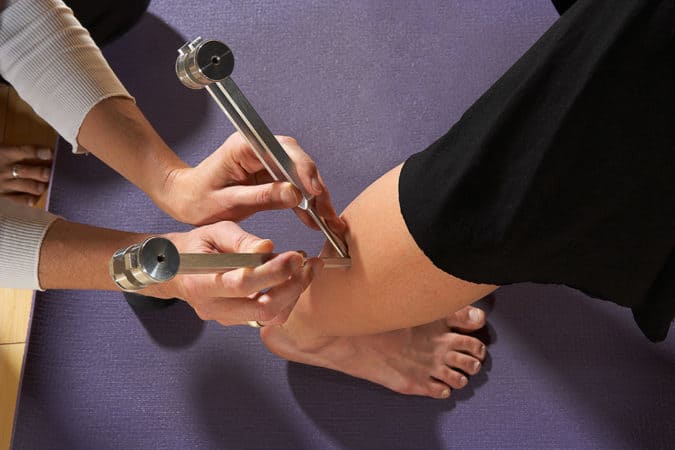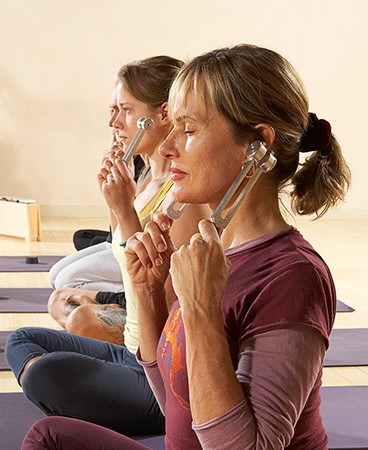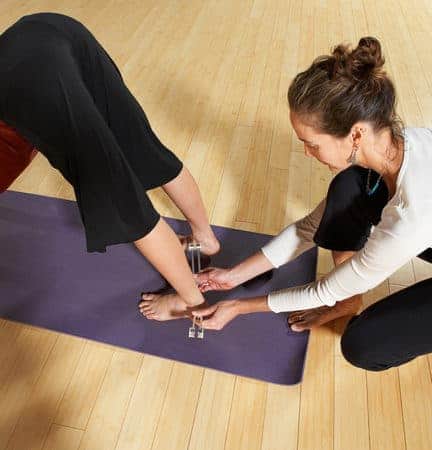 ---
YOGA & MEDITATION
Apply Ohm Tuning Forks to relax tight muscles and to extend and lengthen yoga pose. When a muscle is pulled or strained, the applied vibration helps reduce stress and inflammation, diminishes swelling and helps speed recovery.
"The healing sound Ohm is universal sound, cosmic sound, and it is soundless sound. Ohm opens the doors of perception of inner healing. Use Ohm Tuning Fork on specific marma points to open the inner pathways of healing. We carry our genetic code, our prakruti (constitution), in the DNA. This Ohm sound balances the DNA (the doshas) because the DNA recognizes this sound and unfolds inner cellular healing."
~ Vasant Lad, B.A.M.&S., M.A.SC., Ayurvedic Physician
---
OM
The imperishable sound,
Is the seed of all that exists.
The past, present, and the future,
All are but the unfolding of OM.
And whatever transcends the three realms of time,
That indeed is the flowering of OM.
This pure self and OM are as one,
And the different quarters of the Self
Correspond to OM and all its Sounds.
- Mandukya Upanishad