---
OHM: THE HEALING POWER OF NATURE
Outdoor activities like hiking, gardening, or simply going for a walk, can reduce stress and create a sense of well-being. Experiencing the elements through our senses—the warmth of the sun, the feel of the earth beneath our feet—is relaxing and energizing. This connection is quite literally "grounding." It is the healing power of Nature.
Our ability to resonate with the Earth connects us to a transcendent healing energy. It helps to restore and stabilize bioelectrical circuitry, benefiting the organs and overall physiology. Activating the natural current or Qi flowing through our bodies with applied sound (vis a vis Ohm) can reduce inflammation, boost self-healing mechanisms, reduce pain and improve sleep. Individuals and healthcare practitioners can access this dynamic and therapeutic vibratory force through the voice (chanting, mantras, song), the contemplative arts (meditation, listening, observation) and through physical contact (application of bowls, acupuncture needles, tuning forks) and activity (yoga, tai chi, hiking).
To resonate with Ohm is to ground and re-connect with the Earth. The Earth's continuous and steadfast orbit around the Sun connects us to the seasons, rhythms and cycles of our planet. This vital connection to the Earth's orbital path positively affects our biological rhythms and circadian clock. When an organism is out of balance, it becomes weakened and vulnerable. Through resonance with Ohm, we can choose to sync or "entrain" with natural cycles, which helps bring us into a balanced state.
Because Ohm is a constant, spiritual presence that surrounds us, the Ohm vibration is a powerful catalyst and synergistic choice for accessing our body's innate healing ability. Restorative and energizing, Ohm is clinically shown to be a safe, effective and therapeutic sound healing frequency.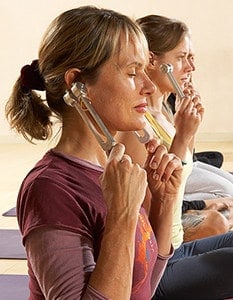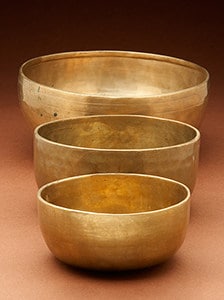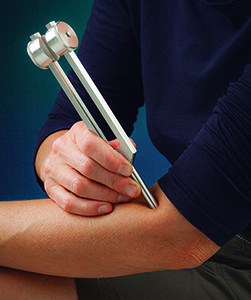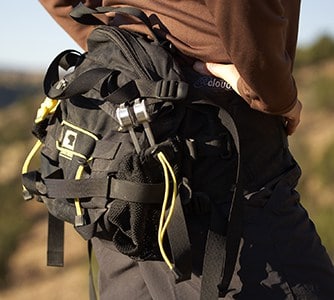 ---
The ancient and sacred symbol of Ohm represents the totality of life.
IT'S A VIBRATORY
EXPERIENCE
The feeling aspect of sound is experienced through song and instruments—gongs, bowls, tuning forks—where applied sound is directed on the body for healing.
---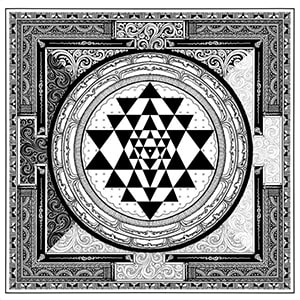 According to ancient Sanskrit religious texts, the syllable, mantra and vibration of Ohm/OM is said to be the primordial sound of the Universe. In Hindu cosmology, Ohm is a source tone and seed syllable used in devotional song, chanting and religious mantras. The geometrical Sri Yantra shown is a visual representation of the creative force of the Universe.
136.1 HZ - OHM FREQUENCY
OHM AND C SHARP
OHM SYMBOL
OHM-EARTH SYMBOL
O-H-M SPELLING
AXIS MUNDI
---
OHM MUSIC
In early 2000, the creator of Ohm Therapeutics, Marjorie de Muynck began a new musical composition in what became her signature tuning, the key of Ohm. She was teaching Sound Healing at the time and her students, many of whom were healthcare practitioners, requested she make a recording they could play while using tuning forks in a treatment setting.
As an Instructor, de Muynck was teaching protocol for tuning fork application based on the acu-points and meridians of TCM. She and her colleague Donna Carey were immersed in developing a new healing modality at the Northwest Institute of Acupuncture and Oriental Medicine in Seattle, Washington. In the classroom, as well as clinical settings, they could see first hand how students, patients and practitioners were responding to the various frequencies being applied to the body.
To harmonize and attune the physical and energetic body in a treatment setting, the tools used can be thought of as instruments, in a musical sense. Before a performance, musicians tune to the fundamental. They agree on a common key so they are literally "in tune" with one another.
When choosing a sound healing system, ask yourself, will the instruments (tuning forks, etc.) used for a healing session harmonize together? Is there a logic and rationale for the frequencies chosen, and application sequence in a treatment setting? The combination of Ohm Tuning Forks + Music composed in the same fundamental became the basis for healing system that places value on harmony and sympathetic resonance with the Earth.
Sound Healing pioneer Kay Gardner (1941-2002) believed that harmony should be kept simple when working with physical disease. After testing the use of many frequencies, de Muynck came to a similar conclusion. She went on to develop Ohm Therapeutics, a system that utilizes Ohm as fundamental, and treatment protocol that employs higher and lower octaves of this keynote.
With the octave being the most prevalent interval in music and nature, de Muynck created a vibrational-sound healing system that reflects the organic movement and affirming repetition that exists in Nature.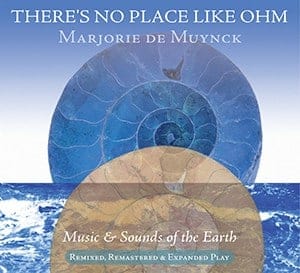 In 2003, Lemniscate Music published the album There's No Place Like Ohm. It is the first of four albums de Muynck recorded featuring the therapeutic properties of the Ohm frequency. At that time, recordings, which musically explored alternative tunings for their healing properties, were not to be found. Now, some 15 years later, there is a clear trend of experimentation in recording techniques and the intentional use of frequency: albums that feature, for example, binaural beats, embedded frequency, and brainwave entrainment technologies. New genres are emerging to better classify these sound explorations, many of which are intended for healing, but are not necessarily musical.
A professional musician and wind instrument specialist, de Muynck chose acoustic world instruments, often indigenous, and the classical use of call and response to make each recording both a musical and sound healing experience. Listen to relax, rejuvenate, and to harmonize with the elemental sounds of nature.
To learn more, please read article, Experience Ohm: Composer works in Ancient Frequency to promote Healing.