---
FAQ
Q: Does Ohm Therapeutics offer an online class in Sound Healing with tuning forks?
A: At this time, Ohm Therapeutics offers 2 levels of training with an instructor present. See course descriptions below for more details.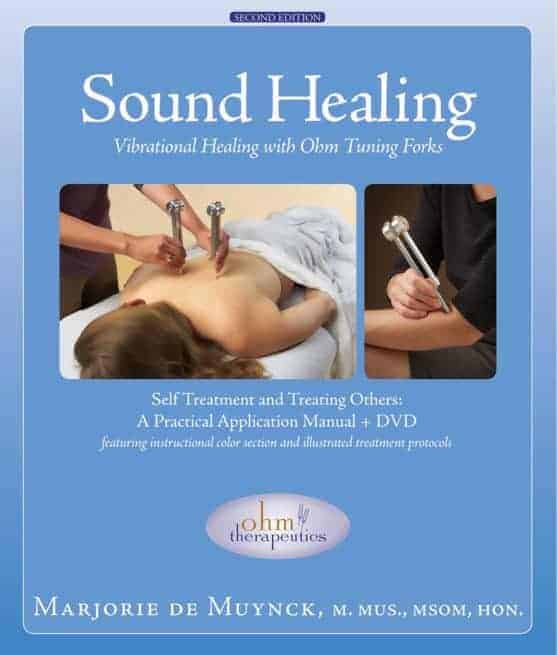 The Instructional Manual and DVD, Sound Healing: Vibrational Healing with Ohm Tuning Forks, can be thought of as an equivalent to an online class. It is required material for the foundations class described below, and was written to provide an alternative for those who cannot attend an in-person training.
Check out our video trailer to get a sense of the 20+ treatment protocols presented by the founder of Ohm Therapeutics, Marjorie de Muynck, M.Mus., MSOM, Hon. Instructional Manual and DVD are also available as digital downloads.
EDUCATION
2018 CLASS SCHEDULE: SOUND HEALING
Please contact us for the current schedule!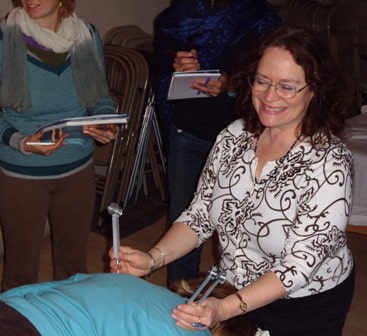 To learn more about your instructor, please visit Dr. Jennings' website.
Samantha Jennings, Dr.TCM, R.Ac.
Samantha has been a practitioner of Oriental Medicine since 1983, having begun her training in Oriental Medicine in 1983, first practicing acupressure, and then graduating from the Canadian College of Acupuncture & Oriental Medicine in 1993, where she was fortunate to have trained in Classical Five Element Acupuncture as well as Traditional Chinese Medicine (TCM) READ MORE